You enjoy a great life and then a moment may come when you become a parent… and life becomes even better! Just a little bit different perhaps… 
The thought of being a parent is often related to the idea of changing your life completely and saying "goodbye" to "the fun things in life". Well, this could be true only if you    let it be like this. Actually, the change can be in a positive way if you let it happen!
Here are some common myths about travelling with small kids according to my personal experience over the last 5 years.

1. Small kids don't remember anything! Wrong! They remember so many things and they keep the memories for a long time. Even if children don't tell stories about their memorable moments, all the experiences they have had during the trip shape their personality and attitude.

2. It is too expensive!
 Why? You think you eat more when you are abroad or you feel like ordering specialties only? If you change your mindset and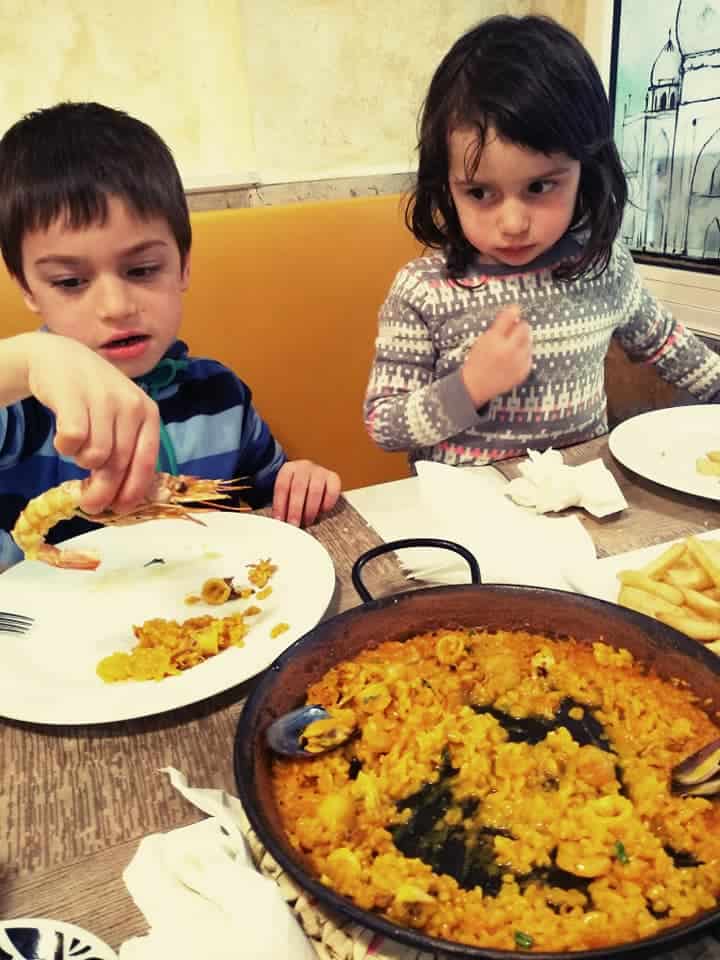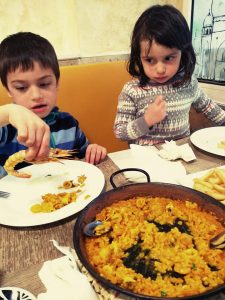 let yourself consider the trip as something more casual, you will behave normally and eat whatever you eat at home. Finding an accommodation with a kitchen or cooking facilities will let you prepare affordable and delicious food for breakfast and dinner for the whole family, and still have the possibility to enjoy local specialties once a day, for example. Also staying in apartments is way cheaper than staying in hotels. So, with accepting travelling as something normal and not an extroadinary thing you let the costs go down immediately.

3. It is too dangerous! Anything could happen! Yes, but anything can happen even when you stay at home or on the way to the kindergarten. As parents we have our instincts for safety high at all times and we tend to get a little bit paranoid about unknown places but let's be honest, it's no different than home when it comes to the basic principles, so no matter where you are, you can always protect your child as usual.

4. It is not a holiday for us, we can't rest! Yes, you can! Just don't make big plans for the trip, they won't get completed anyway. Life has its own plans and it's full of surprises. Don't be too ambitious about what you want to do, just go with the flow. Leave the plans at home and in the office. Take it slow and easy and enjoy the moments!

5. Everything should be planned in advance! Make sure that the accommodation is suitable for your needs and close to parks and playgrounds. Select a pair of clothes that you'll really need, and don't overplan the trip. After all it won't be any different than a weekend at home. How can you tell what you will do hourly? Just do what you feel like doing as usual.

6. We should take more things "just in case"! Don't! Believe me. You will get tired from the first day if you are overloaded with things. It is a holiday, remember? Be spontaneous, creative and flexible. After all, what exactly could be that thing from home that can solve your "case" and you won't be able to find anywhere else in the world nowadays?!

7. Kids will be happier if we go to the most exotic place in the world! Well, maybe, but maybe not. 🙂 Be ready to hear the most unexpected wish even on the most perfect and exotic beach on the planet! Imagine yourself under the palm trees, on a warm white sand, some dolphins cheerfully swimming in the clear blue waters nearby, you are chilling in a hammock with a coconut drink in one hand and a book in the other, the kids are eating mango-papaya icecream, you are happy and thinking it can't be any better, and then out of nowhere your 3-year beloved daughter comes to you with a big smile and a shiny face with words like, "Now I want to go home. I miss George from the kindergarten, I want to play with him and ride my bike on the street. Mommy, please, I want to go home NOW!!!", and bursts into tears … :)))